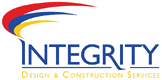 Tel: (949) 322-9196
jstout@integritydcs.com
Jody Stout started automotive work in 1996 with AutoNation where she spent the first seven years of her professional career with Staubach Retail Services in Irvine, CA. While still building automotive dealerships, she worked six years with Titan Development Company and the Superior Automotive Group. Now 20 years later she is the President of Integrity DCS managing commercial TI's and new builds. Jody has 22 years experience in the design and construction industry completing national rollouts, retail, build to suits, brown fields, tenant improvements and residential developments in the Western United States. She graduated with a Bachelor of Science in Construction Management from the University of Wisconsin-Stout. She has worked in the construction field for over 20 years starting as a laborer. Her experience is in both residential and commercial projects and range from $25,000 remodels to $35 M complex ground up commercial projects.

The projects Jody completed range from 4 story parking/ auto dealerships, retail TI's, dealership facelifts, small condominiums, office and restaurants. She has completed over $300 million dollars in automotive dealership projects, over $9 million in residential projects and another $35 million in various commercial projects.

Mrs. Stout is very hands on and detailed orientated. Her role starts with working with the acquisition manager and real estate brokers on the front end due diligence and loan documents. Jody assists with the real estate Performa and reviews loan documents related to the timing, permitting and building responsibilities. Once the project is secured, Jody manages the entire design and construction team which includes, but not limited to, environmental, geotechnical, traffic, architect, structural, mechanical, electrical, plumbing, general contractor, civil and surveyors. Mrs. Stout's strengths include budgets, FF&E and communications.